Meet Lucas
Lucas Kunce is a former Marine officer, Jeff City native, advocate for the middle class, and Democrat running for U.S. Senate.
My name is Lucas Kunce. I spent 13 years as a Marine officer, did a couple of tours of duty in Iraq and Afghanistan, and represented our country in arms control negotiations with Russia. Now I work at a nonprofit fighting for the middle class — taking on large corporations with monopoly power.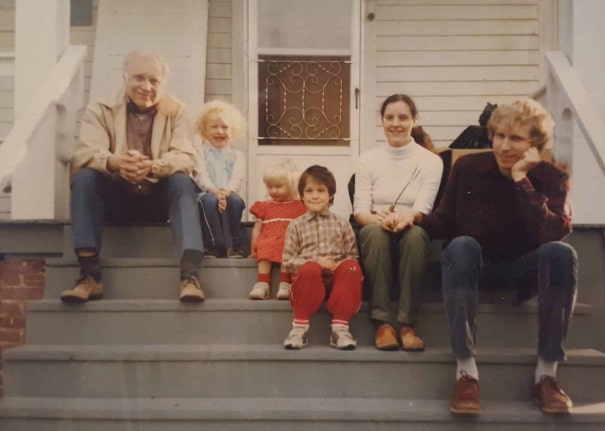 I grew up in Jefferson City, Missouri. It was a great place to raise a family, even though we didn't have much. My parents struggled to pay the bills and when my little sister was born with a heart condition, we went bankrupt. Maxed out credit cards, without a dollar to our name, we relied on my neighbors to help us make it. Black and white, young and old, we all took care of each other. That's where I come from. And I've spent my life doing everything I can to honor that.
Through pell grants, scholarships, and the kindness of people around town, I went to Yale University and law school at Mizzou. Unlike a lot of students at places like Yale, I chose to join the Marine Corps. I served for thirteen years — in Iraq and Afghanistan.
One of the hardest things for me during these deployments was coming back home to Jeff City and seeing what was going on in my old neighborhood. When I came back from Iraq in 2009, the first house I'd ever lived in was bulldozed down, and it's now an empty lot. When I came back from Afghanistan, the house I lived in when I joined the Marine Corps was vacant and starting to fall apart. The corner store is boarded up.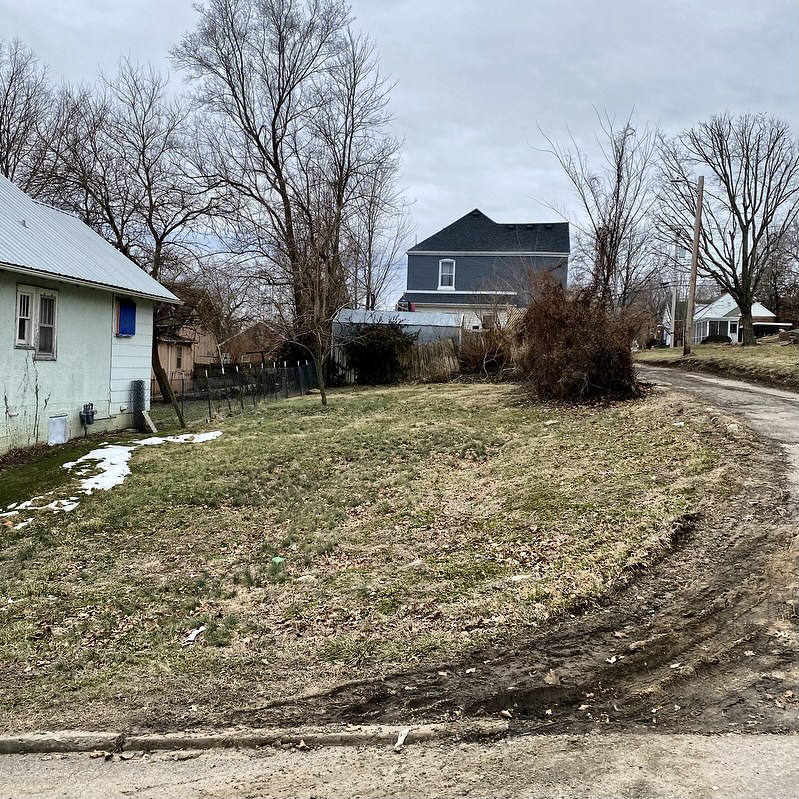 The whole time my buddies and I were risking our lives and our country was spending trillions of dollars trying to build up these other countries—towns like Habbaniyah, Fallujah, and Herat—we should have been spending our money, blood, and sweat on towns like St. Joe, St. Louis, and Jefferson City.
Now, I work for a non-profit fighting corporate monopoly power that has bulldozed over our communities. We fight big ag, pharmaceutical cartels, and the wall street profiteers who have been tearing us up — the monopoly corporations and politicians who do everything they can to keep us divided because together, we have power.
Roy Blunt may be retiring, but the interests that have waged war upon the middle class are stronger than ever in Washington. Washington let our farmland be sold overseas to China and Brazil. Anheuser Bush sold to Inbev and 1400 jobs were immediately cut. Monsanto to Germany. Dozens of headquarters to the coasts. The same companies that Washington helped ship jobs and opportunities out of our state for decades are strong, our towns are not. They say our economy is doing well. It's not.
And now they don't just attack our way of life, but the democracy I served.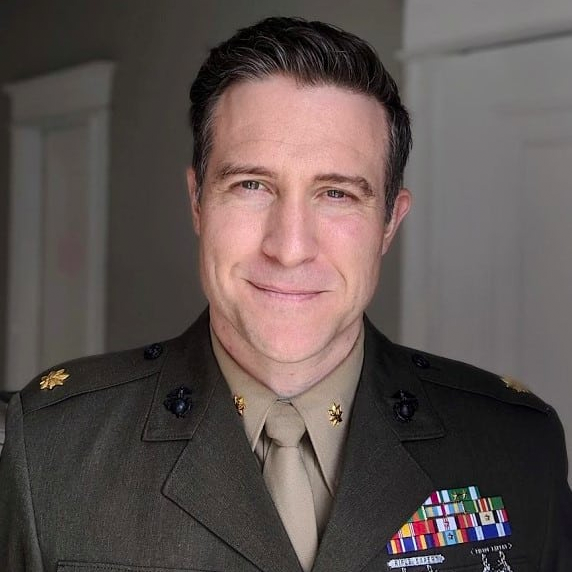 The Marine Corps taught me to fight, to lead, and to organize. The fight is now here in Missouri. And we aren't fighting to make a point — we are building a campaign to win.
The day Donald Trump was elected President, Missouri had a Democratic Senator, Governor, and a full set of Democrats in statewide office. Our values have won at the ballot box with wide margins for progressive referendums and go beyond what is possible in Washington — an increased minimum wage, more health care, stronger labor rights, and government reforms. The last time this Senate seat was up, it was decided by just three points — less than 80,000 votes. This is a race we can win.
As a former Marine, Missourian, and advocate for the middle class, my number one mission is to fundamentally change who has power in this country. I want everyday Missourians—working people who know how to take care of each other—to call the shots in our country, not the monopolies, multinational corporations, and career politicians who've sold off jobs and land and stripped our communities for parts.
Together, we can stop printing money for Wall Street and start funding our schools. We can create a Marshall Plan for the Midwest to rebuild our forgotten towns and cities. We can fix our roads. We can make our communities safer and our homes and businesses more energy-efficient. We can address racial inequity by demanding an agenda that puts working people first, and that stops the Washington special interests from calling the shots.
We need to take back this Senate seat for the people. That's what we are fighting for and drives the campaign we are building together here. Let's get moving.
— Lucas Kunce, Democrat for U.S. Senate
PS — It's pronounced "koonce."