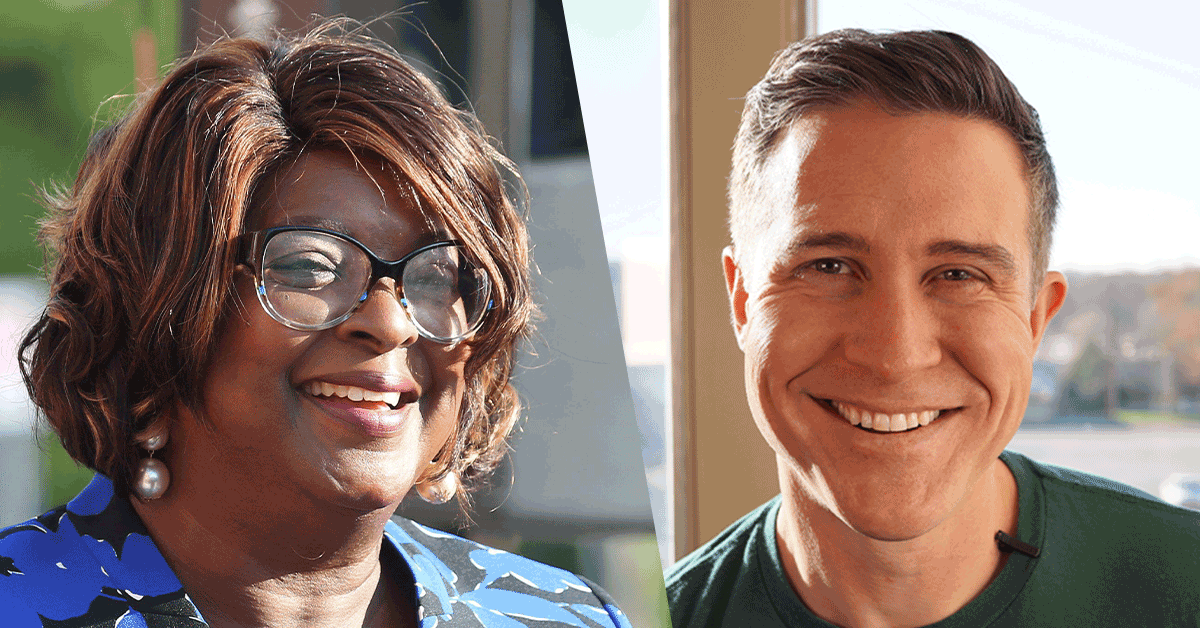 Mayor of Ferguson, Ella Jones, Endorses Lucas Kunce
Back to News
Mayor Ella Jones says Lucas will fight injustice and put real Missourians first.
Independence, MO – Today, Mayor Ella Jones, the first Black Missourian and first woman elected as mayor in Ferguson, is endorsing 13-year Marine veteran Lucas Kunce and his groundbreaking campaign for U.S. Senate.
"I have lived in injustice all my life, so when I throw my support behind someone, it's because I believe that person will fight injustice," said Ferguson Mayor Ella Jones. "Lucas Kunce will stand up to injustice. That's why I'm endorsing him. Too few leaders are willing to be honest about the problems we face. Towns like Ferguson have been left behind. Washington doesn't care about us. We need someone who's going to fight for our community. I have full faith that when he is in the Senate, Lucas will put real people first. He'll invest in communities like mine."
"I'm grateful to have Mayor Jones' support," said Kunce. "I know she and so many others in this state are sick and tired of the corrupt political elites and giant multinational corporations stripping our communities for parts. Mayor Jones and I agree: this race is about fundamentally changing who has power in this country so that working people finally have the chance to call the shots in our country. I'm proud to have her in this fight with me."
Already in this race, Lucas Kunce has earned the support of Councilwoman Katheryn Shields (Kansas City), Representative Michael Johnson (Kansas City), Mayor Reggie Jones (City of Dellwood), entrepreneur Charlie Lowe (Kansas City), Councilman Terry Wilson (City of Jennings), former Mayor Jim O'Neal (Springfield), former Presiding Commissioner Dave Coonrod (Greene County), Representative Rasheen Aldridge Jr. (St. Louis), Councilwoman Shalonda Webb (St. Louis), Mayor Tommie Pierson Sr. (Bellefontaine Neighbors), Alderwoman Shameem Clark Hubbard (St. Louis), and more.
He's also earned endorsements from VoteVets, League of Conservation Voters, Progressive Change Campaign Committee, No Dem Left Behind, Taking the Hill, We Have the People, and Democrats Serve.
###