Endorsements
A People-Powered Movement is backing Lucas Kunce in Missouri.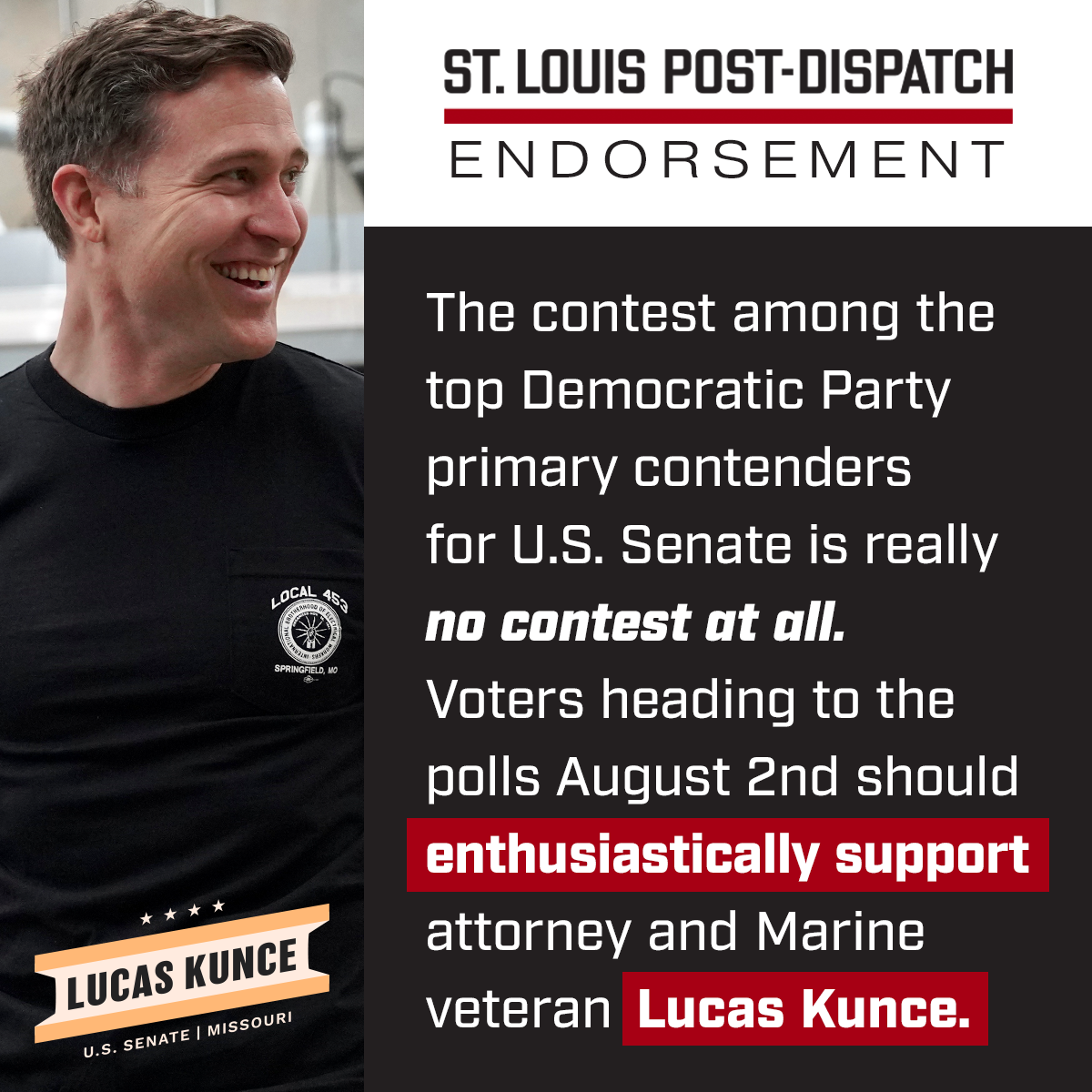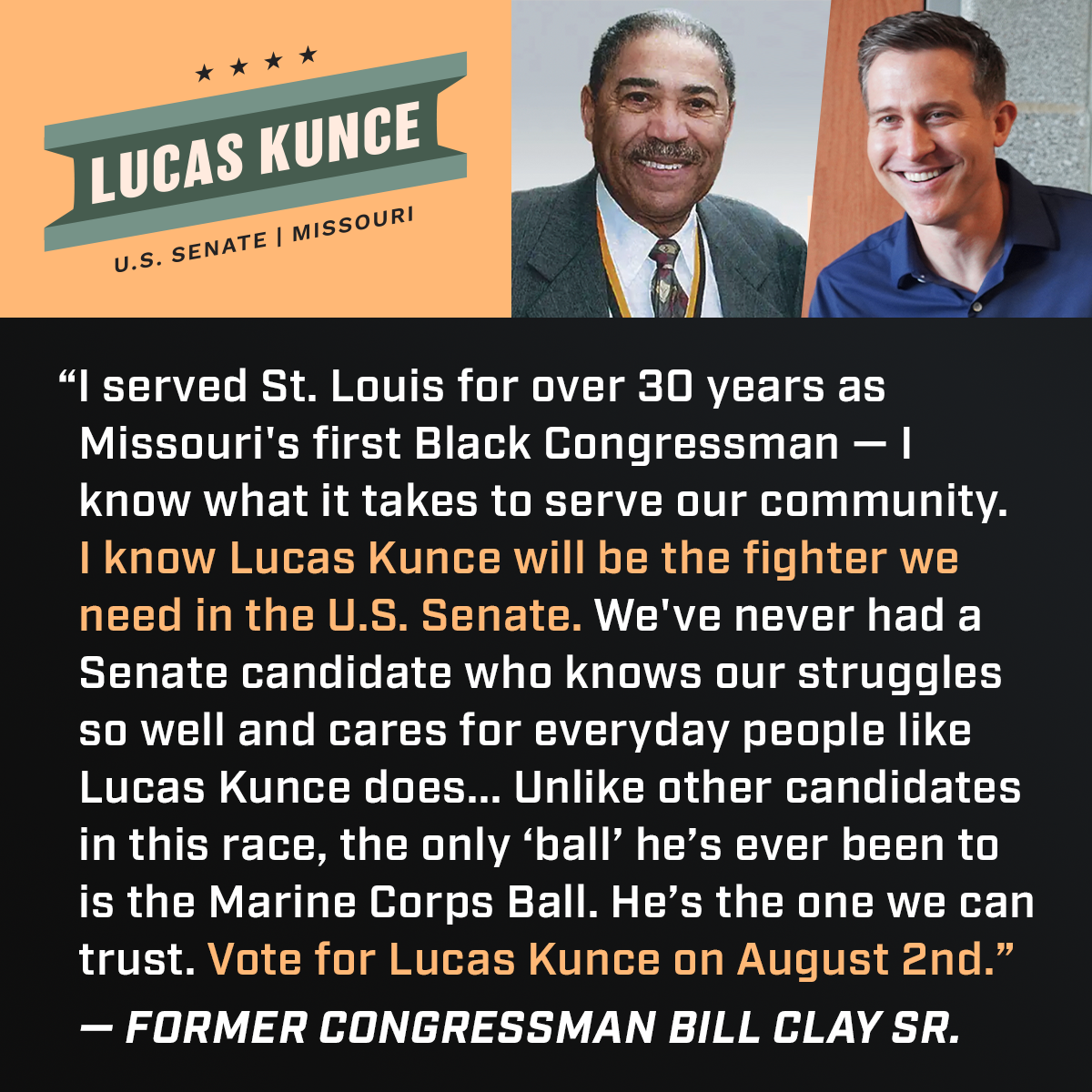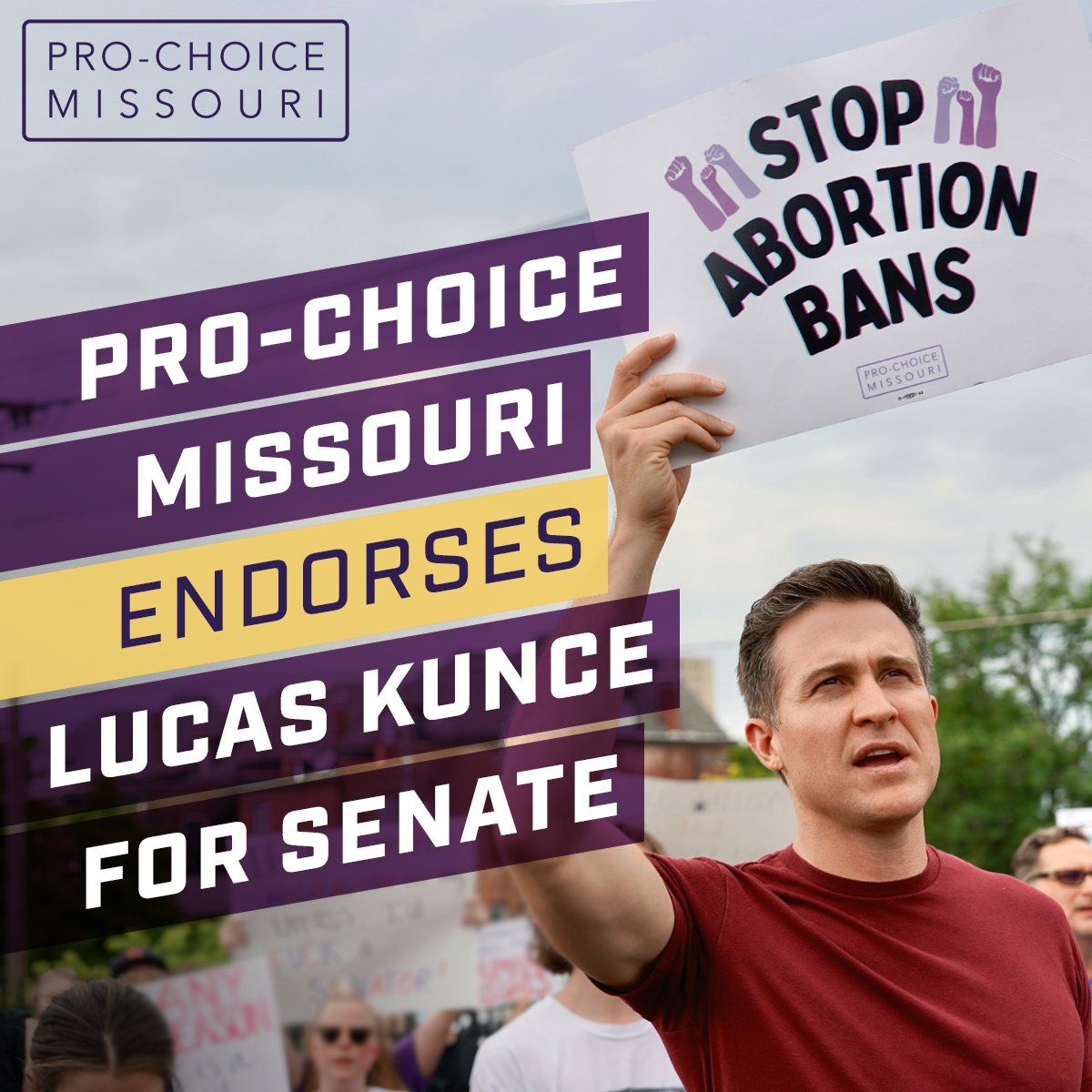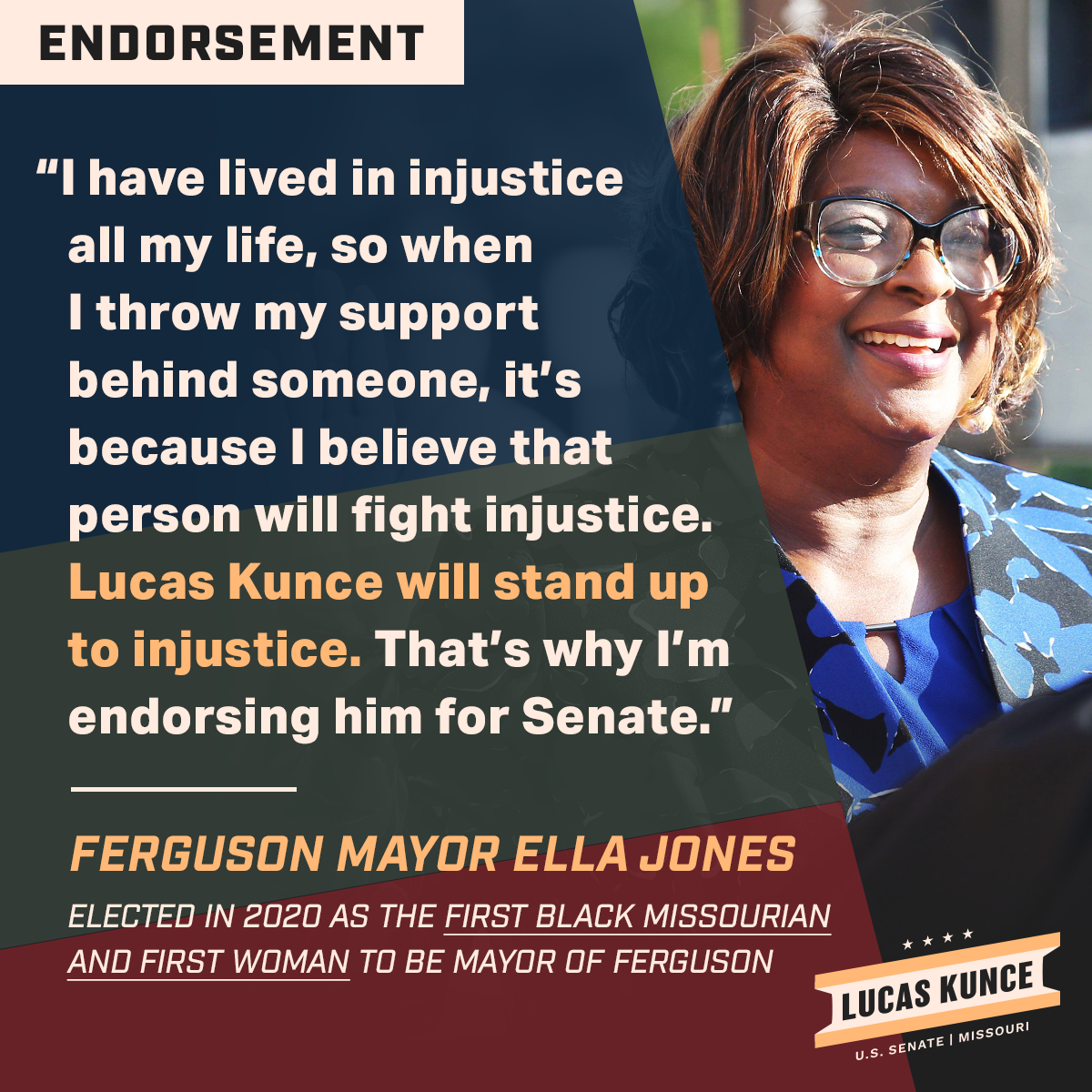 The League of Conservation Voters
"As a veteran and national security professional, Lucas Kunce understands the importance of transitioning to a clean energy economy for the safety and security of our country and our communities," said LCV Action Fund Senior Vice President of Government Affairs Tiernan Sittenfeld. "He is committed to investing in Missouri to create the next generation of jobs in the clean energy industry, and he will fight to break up corporate monopolies that control our energy and agriculture sectors and contribute to the climate crisis. We could not be more excited to support his campaign for Senate."

---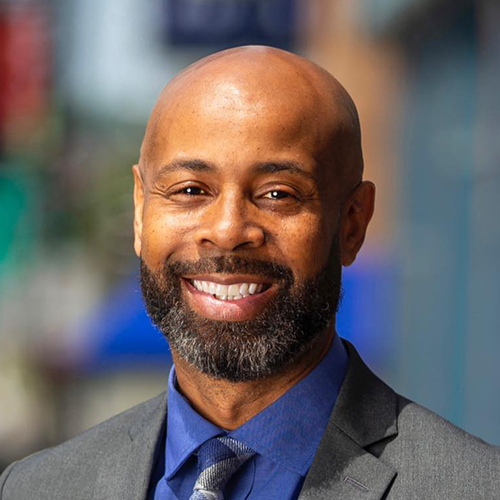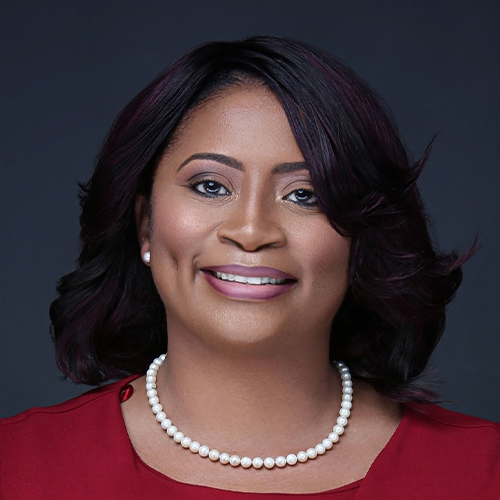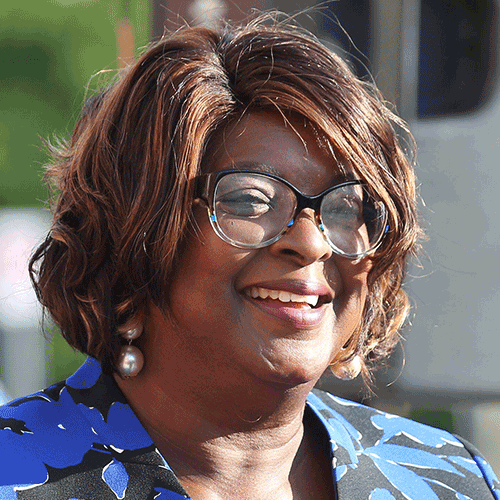 ---
VoteVets
"Lucas Kunce has seen two wars, up close and personal, and its likely why he speaks so bluntly and honestly about them, and so much more," said Jon Soltz, Iraq War Veteran and Chairman of VoteVets PAC. "People say Missouri isn't territory that a Democrat can win. We disagree. It's still the state of Harry Truman. It's still the state that wants its representatives to talk straight to them, and take that straight talk to Washington. Lucas Kunce embodies that. He will absolutely shake up the United States Senate, for the better. We're proud to endorse him, and look forward to doing all we can to help him win."

---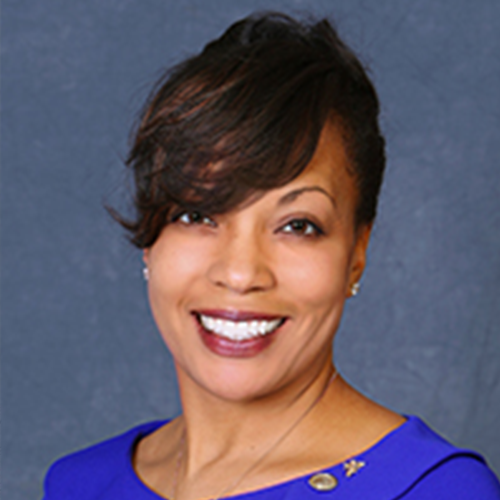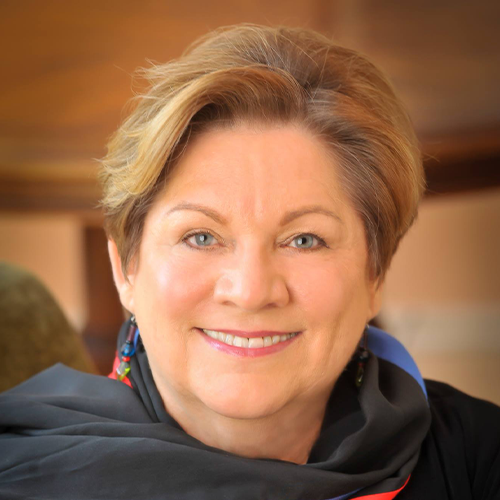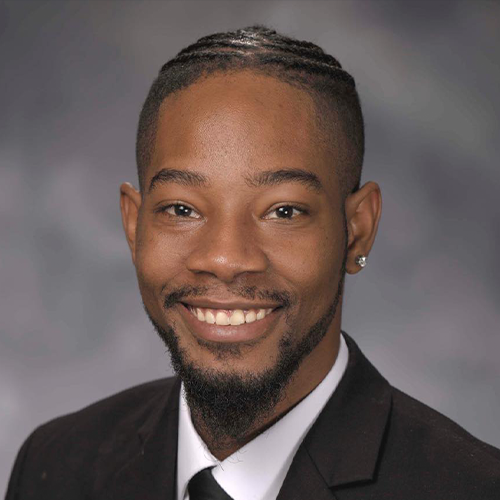 ---
Taking The Hill
"Lucas served our country for 13 years as a Marine, deploying to Iraq and Afghanistan," said the Honorable Patrick J. Murphy, Founder and America's first Iraq War veteran elected to Congress, Taking the Hill. "And, when he came home, he didn't stop defending American values. Instead, he joined the American Economic Liberties Project to fight against corporate monopolies and greed, leveling the playing field for American workers. We aren't just supporting Lucas because he is a veteran. We are supporting him because he is a person of honor and integrity, proven many times over in acts of thankless service both in and out of uniform. He will be a warrior for working people in Missouri."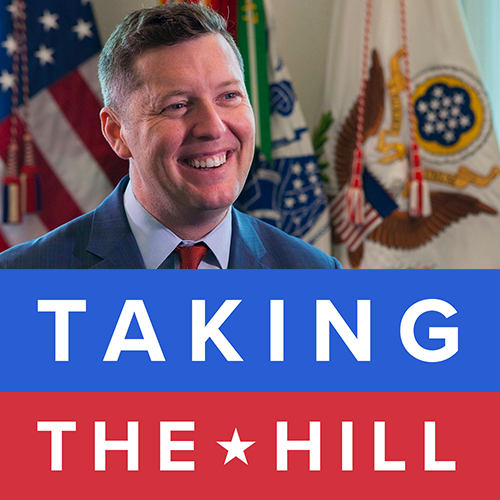 ---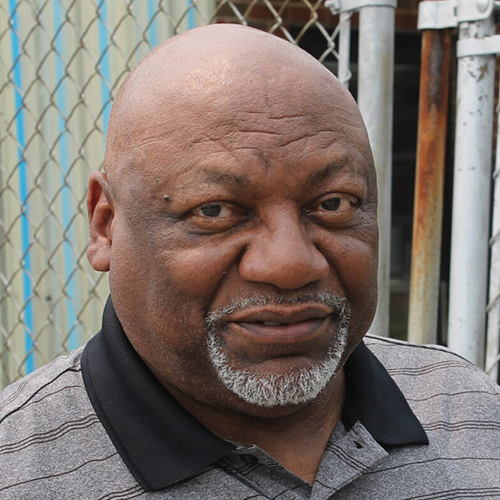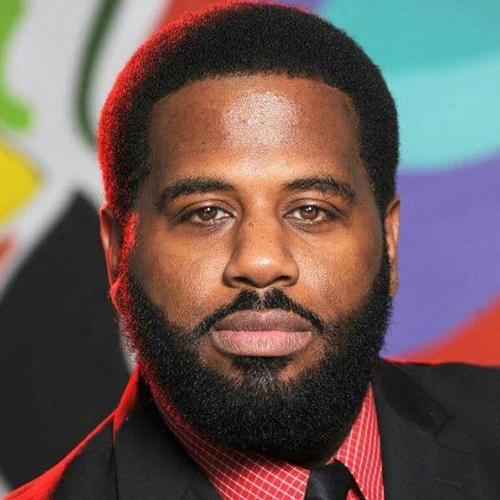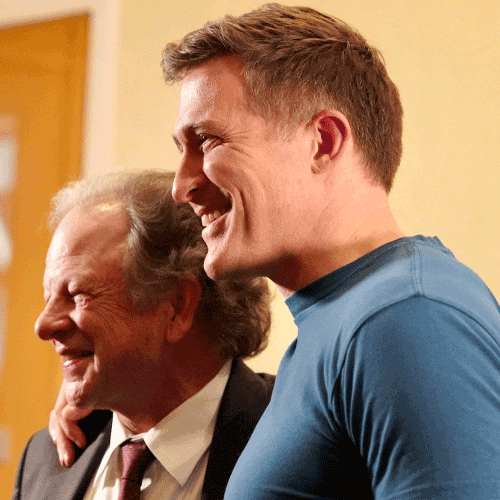 ---
Progressive Change Campaign Committee (PCCC)
"As a Marine and a crusader against corporate monopolies, Lucas Kunce is the kind of Democrat that can win in Missouri — and fight for Missouri families against Big Ag, Big Pharma, and other corporations controlling our farmland and economy," said Stephanie Taylor, co-founder of Progressive Change Campaign Committee.

---
More endorsements
MoveOn
Common Defense
Fannie Lou Hamer Coalition (St. Louis)
Councilwoman Rita Heard Days (St. Louis County)
Southland Progress (Kansas City)
Indivisible St. Louis
United Rural Democrats
No Dem Left Behind
We Have The People
MoveOn.org
John Sharp, Former Kansas City Councilman
Former State Senator Wes Shoemyer
Former Mayor Bill McMurray, St. Joseph
Mayor Catrina Robinson, Hayti Heights
Bishop Timothy Smith, Sr., New Life Community Church of God in Christ
Lewis & Clark Township Democrats
Northwest Township Democrats
Norwood Township Democrats
Raytown Democrats
Spanish Lake Democrats
Gwen Reed, Spanish Lake Committeewoman
4th Ward Democrats, St. Louis
Ferguson Township Democrats
Democrats Serve