Lucas Kunce is a 13-year Marine veteran, a born-and-raised Missourian, Democrat, and an antitrust advocate running to replace Josh Hawley in the U.S. Senate. He's on a mission to take power back for everyday people in our country and working families in Missouri. His campaign is endorsed by the Missouri AFL-CIO, the Missouri Fire Fighters, the Missouri Machinists, the St. Louis and Kansas City Building Trades, and dozens of union locals and community leaders from every corner of Missouri (see more).
Read Lucas Kunce's story in his own words below.
---
My name is Lucas Tyree Kunce. I grew up in a working-class neighborhood in Jeff City. Like so many Americans, my parents lived paycheck-to-paycheck — so when my little sister was born with a heart condition, the medical bills bankrupted us. Maxed-out credit cards and no money left, we struggled to get by.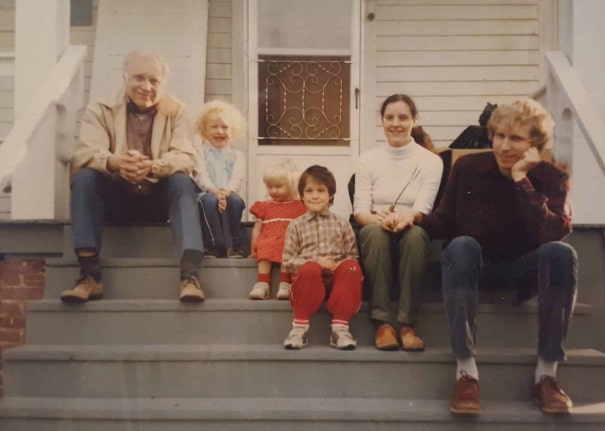 But we weren't alone.
When my parents had to take my sister to get surgeries at a hospital over 100 miles away in St. Louis, our neighbors and friends from church took my siblings and me into their homes.
When we couldn't afford groceries, they brought more casserole and lasagna by the house than we could ever hope to eat.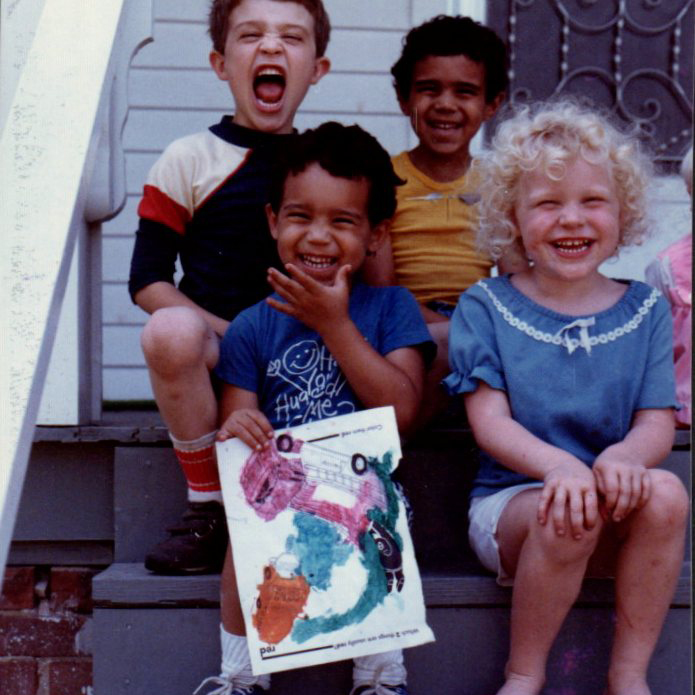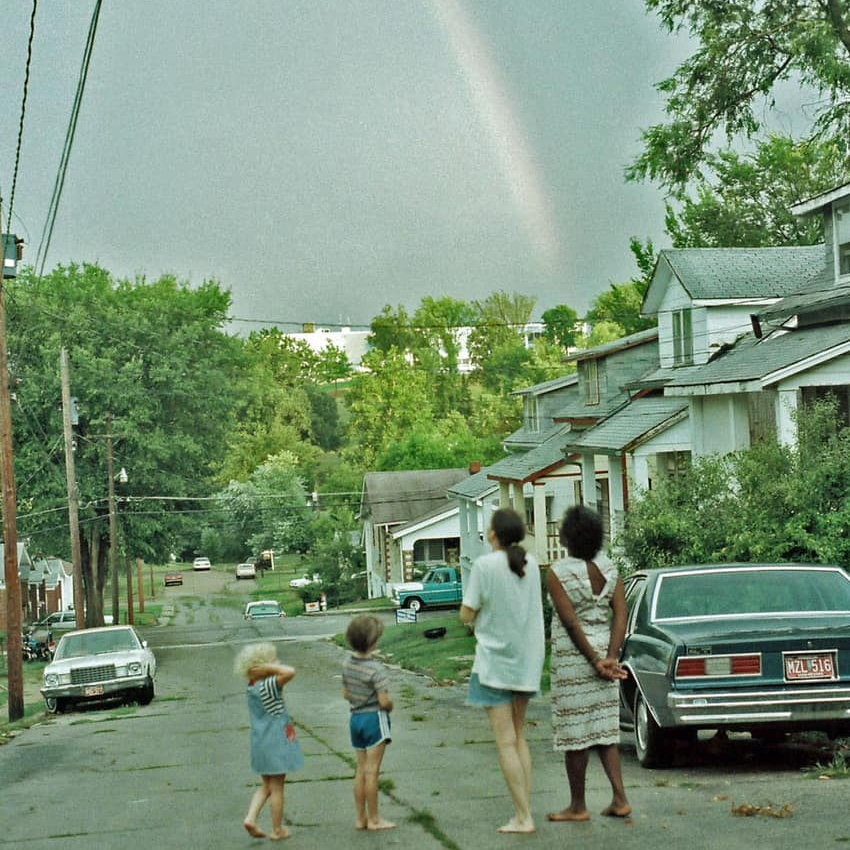 The support from our neighbors and friends motivated me to work hard, stay focused on school, and run on the cross-country team. As valedictorian at Jefferson City High School, I was able to get into Yale, which I could afford in part due to a Pell grant and scholarships from people around town. I got to keep running at Yale, too.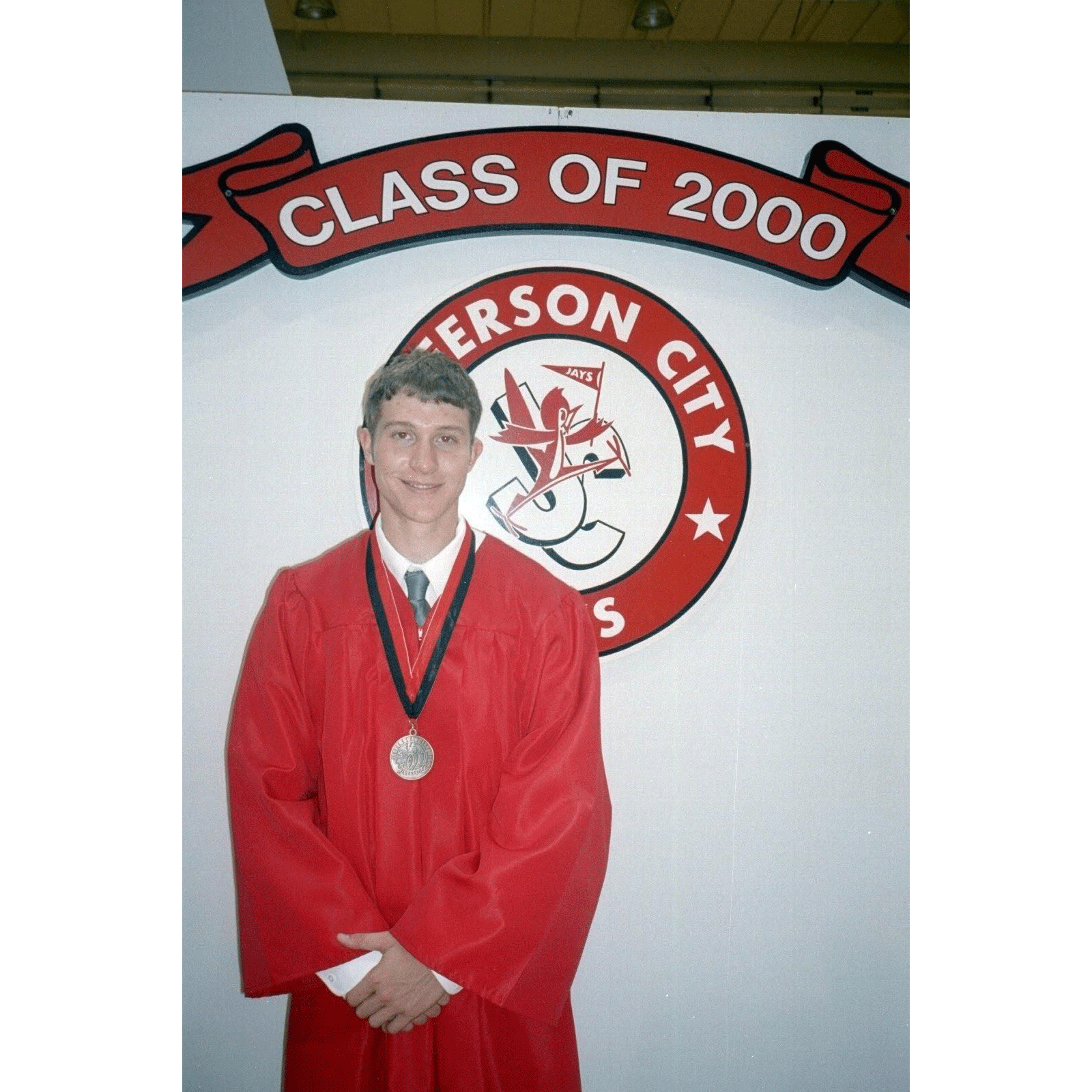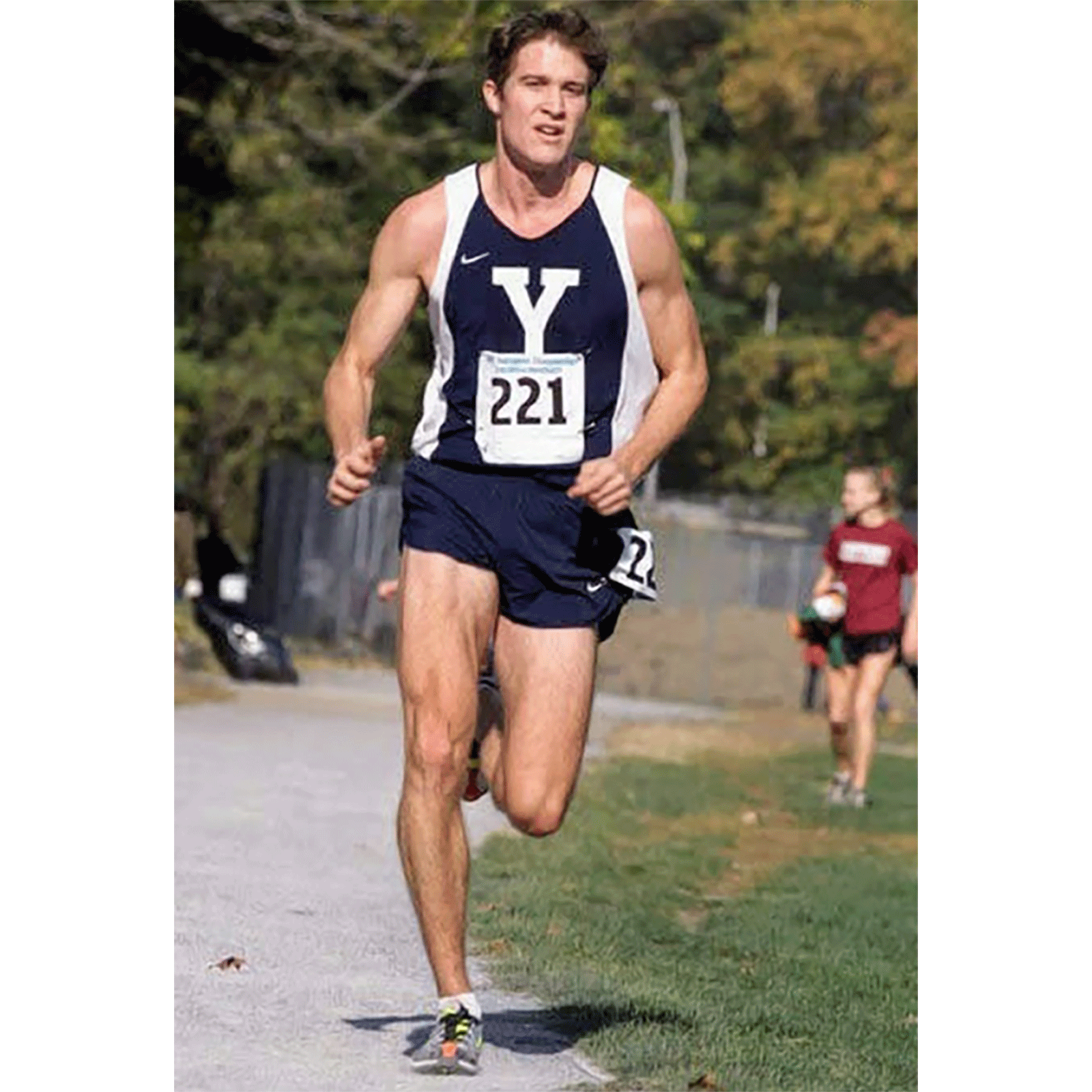 One of my heroes around town, a man who gave us our first dishwasher, was a Marine in Vietnam. He took me around the local Marine Corps League and taught me the meaning of service: selflessness, sacrifice, doing the right thing when no one is looking and expecting nothing in return.
So after Yale and then law school at Mizzou, I joined the Marine Corps to honor and serve the community that had done so much for me. Less than a year after I completed training, I deployed to Iraq on my first of three tours of duty in the War on Terror, before later being stationed at the Pentagon.
During those 13 years of active duty I learned firsthand what service and sacrifice for your country really means, the same things I had heard about down at the Apache Flats Marine Corps League: Doing the right thing when you're thousands of miles from home, believing in a mission that's bigger than yourself, and never forgetting the community you signed up to serve.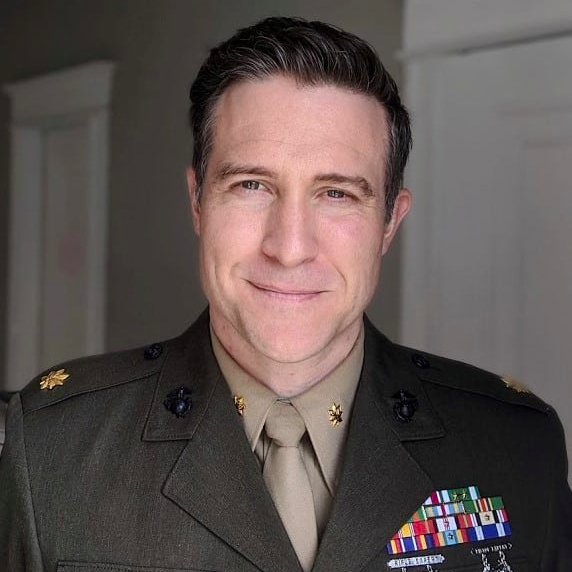 In Iraq, I deployed to the Sunni Triangle where I led a police training team. Twelve Marines and a Navy Corpsman, running missions through Habbaniyah, Fallujah, and Ramadi. From our camp, the base's burn pit loomed over us.
Smoke columns filled the sky and blew through our living space. We ran through it, joking about how we should be doing gas mask runs. For three months that pit bathed us in toxic fumes. We accepted it and focused on our duty.
For me, that was planning our routes and pouring over intel to avoid the immediate danger: IEDs on all the convoys and dozens of missions we were running outside the wire.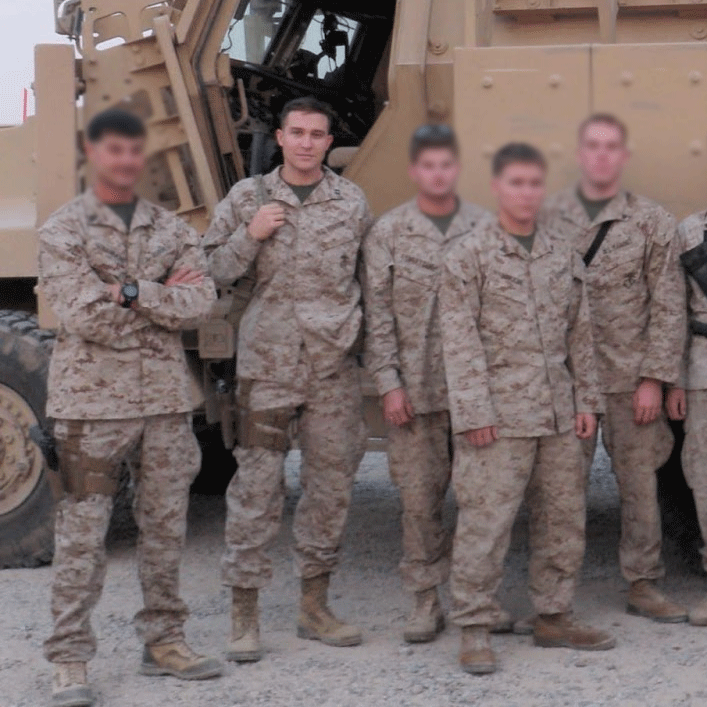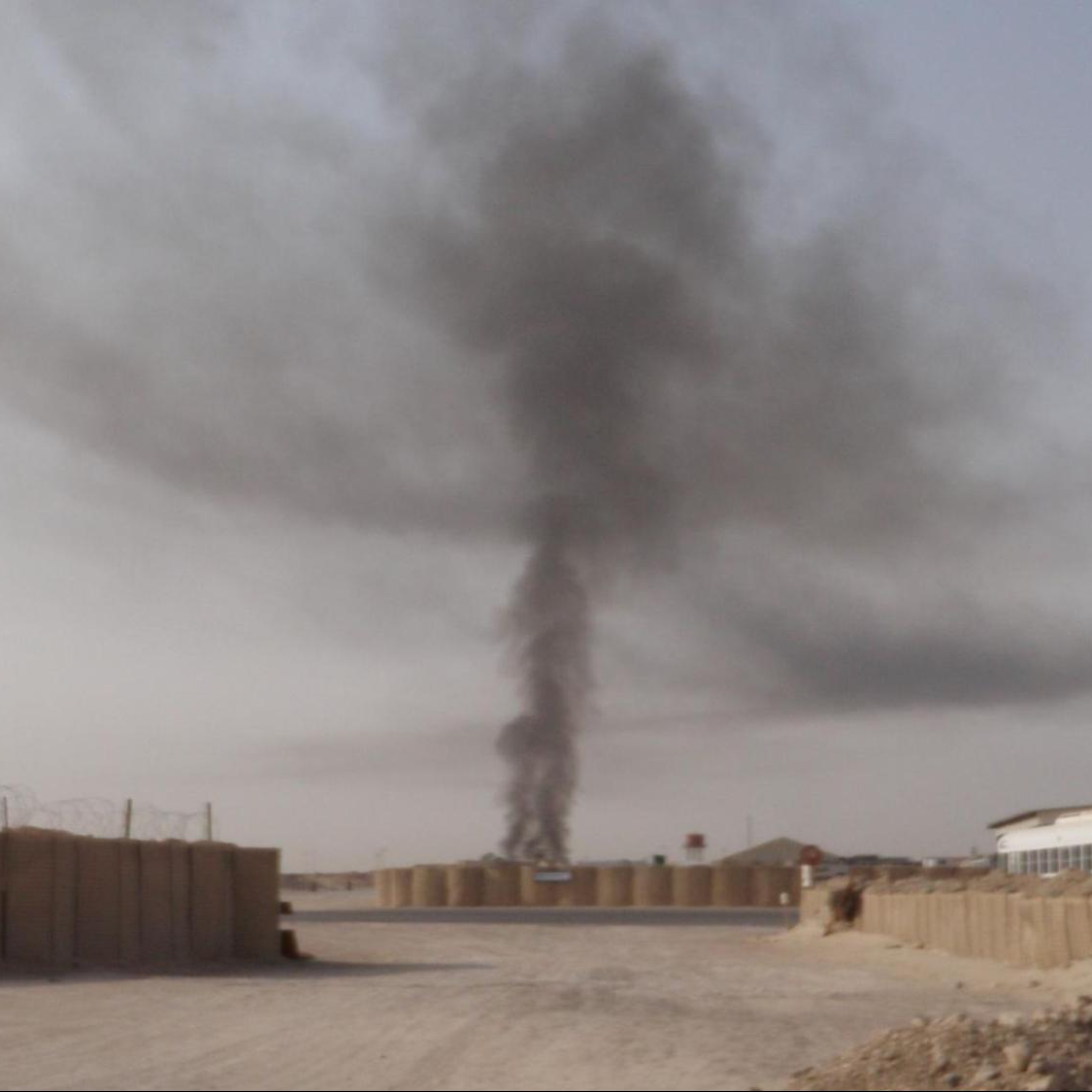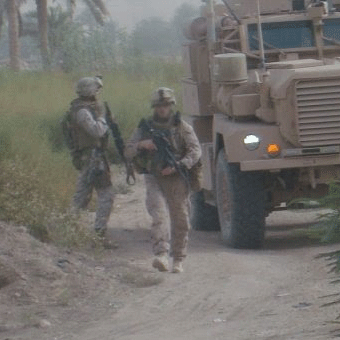 When I got back from living next to that burn pit, I had developed a persistent tickle in my throat. Constant irritation. I never had allergies before and annoyed myself with the constant throat clearing. Eventually, I was so embarrassed by it that I went to the base clinic. They said it was postnasal drip and that they could give me allergy medicine. There was no formal diagnosis. But over 10 years later, it's still there.
Bothersome. Uncomfortable, but certainly manageable. And that's about the best story you'll hear about a vet who's been exposed to burn pits. Many struggle with chronic respiratory issues. Migraines. Cancer. So imagine how we all felt when politicians who have never worn the uniform, like Josh Hawley, threw us a giant middle finger and voted against aid for exposed veterans?
The Marine Corps later transferred me to Marine Special Operations Command, where I learned Pashto, the language of southern Afghanistan, and deployed twice to Afghanistan on Special Operations Task Forces.
Among my duties there, I led teams investigating corruption, and I spoke to everyone I could: Everyday people, elites, allies and yes, even the Taliban. I learned how lies from corrupt politicians, war-hungry media elites, and defense contractor lobbyists cost us two decades, $2 trillion, and nearly 2,500 American lives.
Afghanistan Marine veteran @LucasKunceMO: "The same people right now who are saying one more day, one more month, one more dollar are the same people who said that for 20 years … what that means is one more Marine."@MSNBC pic.twitter.com/uuAgcOtDsM

— Chris Jansing Reports (@JansingReports) August 30, 2021
Between deployments to Iraq and Afghanistan, I was stationed at Camp Pendleton, where I protected service members from predatory scams and big banks that were trying to foreclose on them during the foreclosure crisis — in violation of the Servicemembers Civil Relief Act.
Wall Street banks had gambled away our economy. And just a few short years after the American people had come to their rescue with bailouts, those same banks were selling out our men and women in uniform for profit.
My final tour was on the Joint Staff at the Pentagon. In my first job there, I worked with the National Security Council, State Department, Department of Homeland Security, FBI, CIA, and other agencies to stop the proliferation of nuclear, chemical, and missile technology around the globe, and to keep weapons out of the hands of bad actors.
My work there led to a position on the Joint Staff as an International Negotiations Officer. There, I oversaw U.S. military compliance with our international arms control obligations and negotiated arms control agreements and strategy at the National Security Council, NATO, and non-allied countries like Russia at the Organization for Security and Cooperation in Europe (OSCE).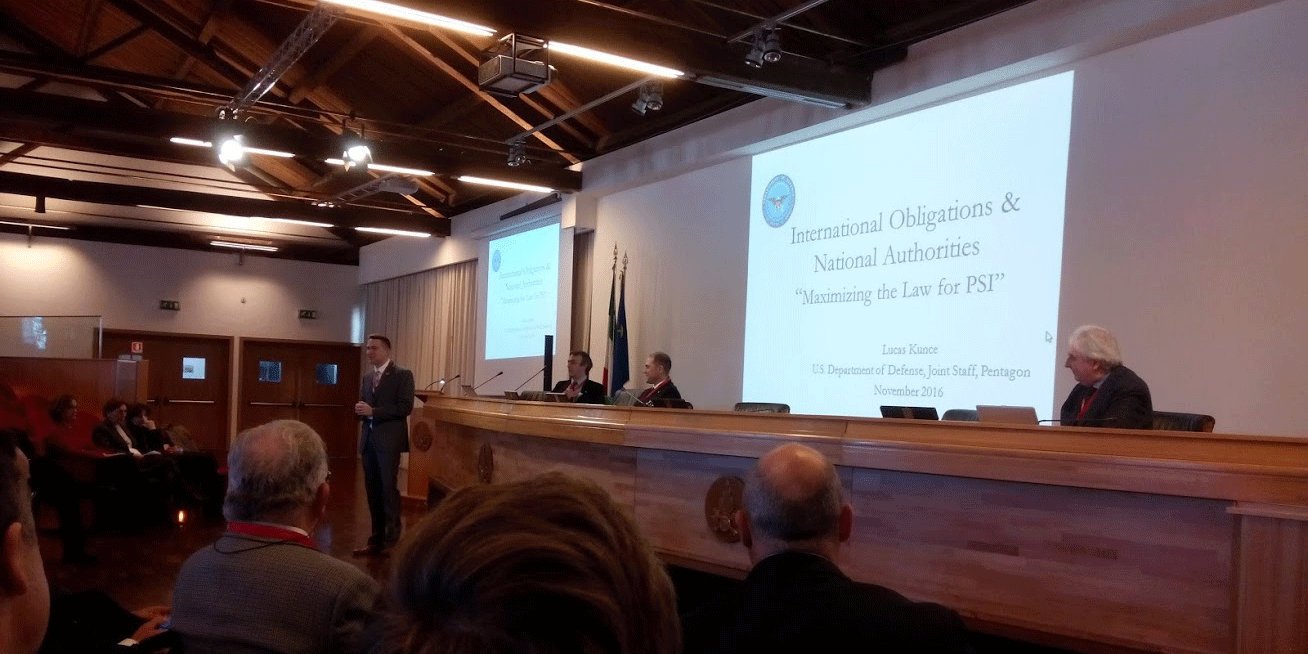 I spent every day doing what I could to make the world a safer place, with fewer arms, less chance of conflict, and more money to spend on improving lives rather than destroying them.
My first assignment was to go toe to toe with a retired Russian Major General before representatives of 57 countries, explaining U.S. national military doctrine, our strength, and our determination to maintain peace in Europe despite Russian aggression.
I spent the next three years taking part in, building, or leading interagency arms control delegations and advocating for our country's national security in intense negotiations. I had the opportunity to draft our country's policy and deliver it internationally, building allied coalitions at NATO and the OSCE.

In 2018, NATO held its largest military exercise in Europe since the Cold War, Trident Juncture 2018, and it was my duty to ensure that the United States complied with its international obligations while transferring thousands of items of equipment and tens of thousands of troops to Europe.
I also led and built a delegation to the OSCE to present our reasoning behind conducting the exercise to the ambassadors and representatives of the OSCE countries. Following that presentation in Austria, I transitioned to Norway to serve as an international observer alongside Russian and Belarusian representatives.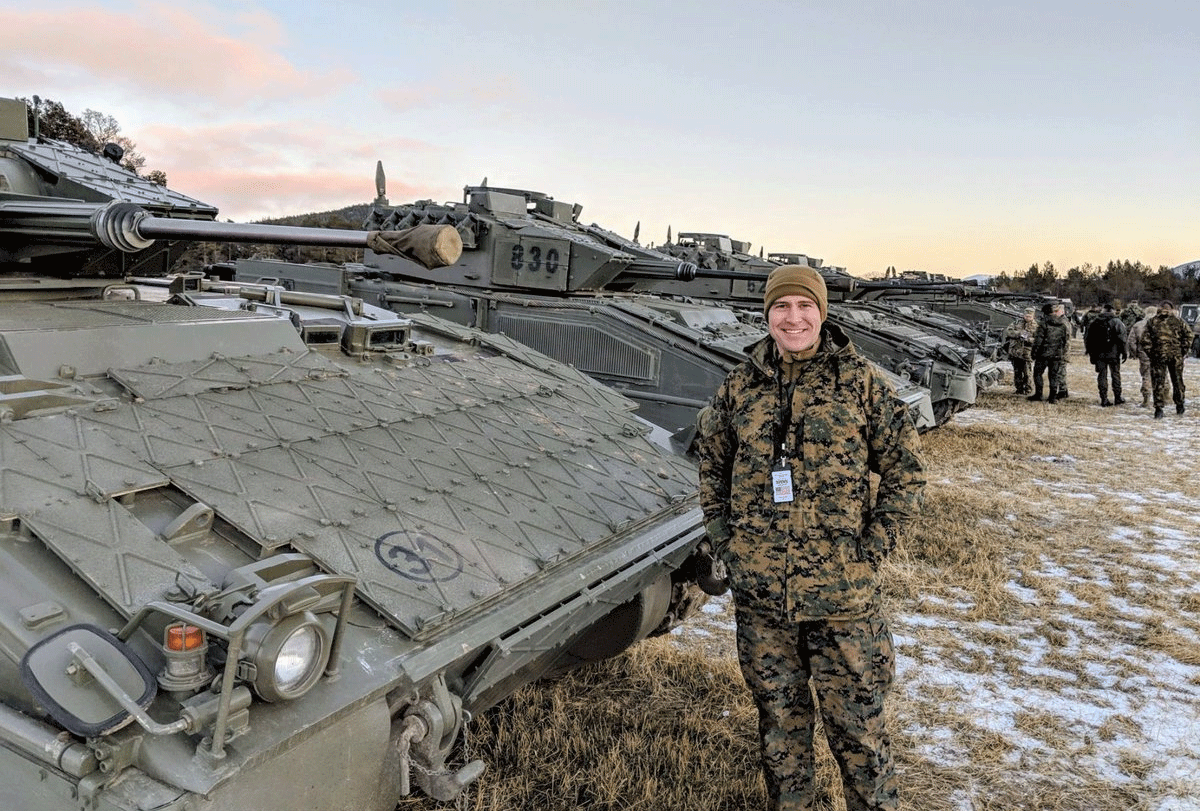 At the negotiating table and in meetings with our European allies, I saw the escalating threat posed to American interests and the free peoples of the world by Putin's war machine — a war machine subsidized by the world's reliance on energy sectors dominated by dictators, war criminals, and a handful of Big Oil executives. And now, it's being paid for by the sacrifice of Ukrainian men and women heroically fighting for their democracy's survival.
Banning Russian imports in the U.S. won't defund Putin's war machine if Western Europe keeps buying his oil and gas. We can't wait for them to do the right thing. If it means stopping the world from using American dollars to buy Russian fossil fuels, so be it. pic.twitter.com/UB7FJRL312

— Lucas Kunce (@LucasKunceMO) March 22, 2022
One of the hardest things for me between these tours was coming back home to Jeff City, to the community I had signed up to serve, and seeing what was going on in my old neighborhood.
When I came back from Iraq, the first house I'd ever lived in was bulldozed down. It's now an empty lot. When I came back from Afghanistan, the house I lived in when I joined the Marine Corps was vacant and starting to fall apart. The corner store was boarded up.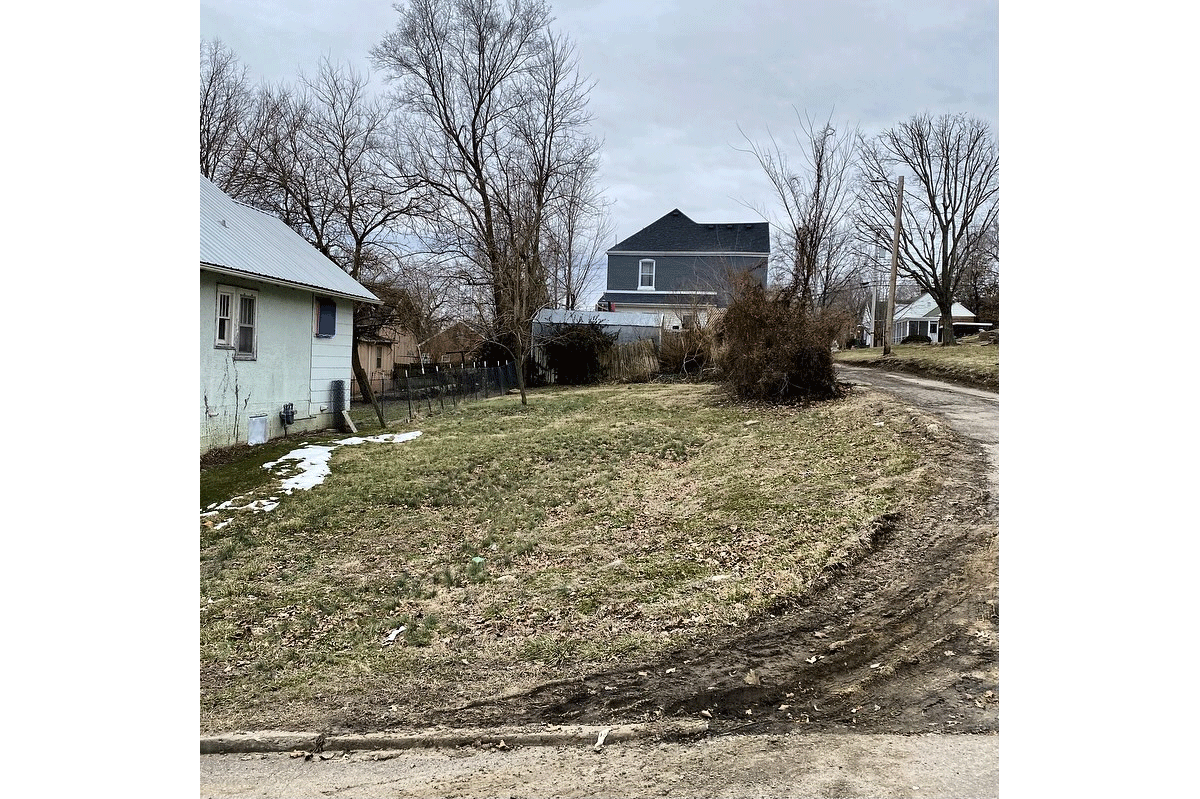 The whole time all of us were risking our lives overseas, our leaders were spending trillions of dollars trying to build up towns in these other countries — places like Habbaniyah, Fallujah, and Herat — when they should have been spending our money, blood, and sweat on towns like St. Joe, St. Louis, and Jefferson City.
.@LucasKunceMO: "What we've learned in #Afghanistan… is don't lie. We have this deep, systematic, institutional dishonesty that tried to sell the American people on that fact that this so-called investment there was worth it." #TheReidOut #reiders pic.twitter.com/po8lVMo6SH

— The ReidOut (@thereidout) August 31, 2021
From the Middle East to the Pentagon, my time in the Marine Corps provided me with direct insight into the control that giant corporations have over our tax dollars, our politics, and our everyday lives.
That's why, in my final year of active duty, I worked to upend the domination of corporate monopolies over our economy that is crushing innovation, costing taxpayers money, and leaving our country less safe.
After active duty, I joined the American Economic Liberties Project — the nation's leading non-profit in the fight against monopoly power in our economy and our democracy. We took on the corrupt politicians and monopolists who threaten our national security, dominate our lives, squeeze small businesses out of our markets, and enrich corporate elites at the expense of everyday Americans — from Big Tech and agribusiness conglomerates to pharmaceutical cartels and defense contractors.
But now corrupt politicians like Josh Hawley don't just attack our way of life, but also the democracy I swore to defend.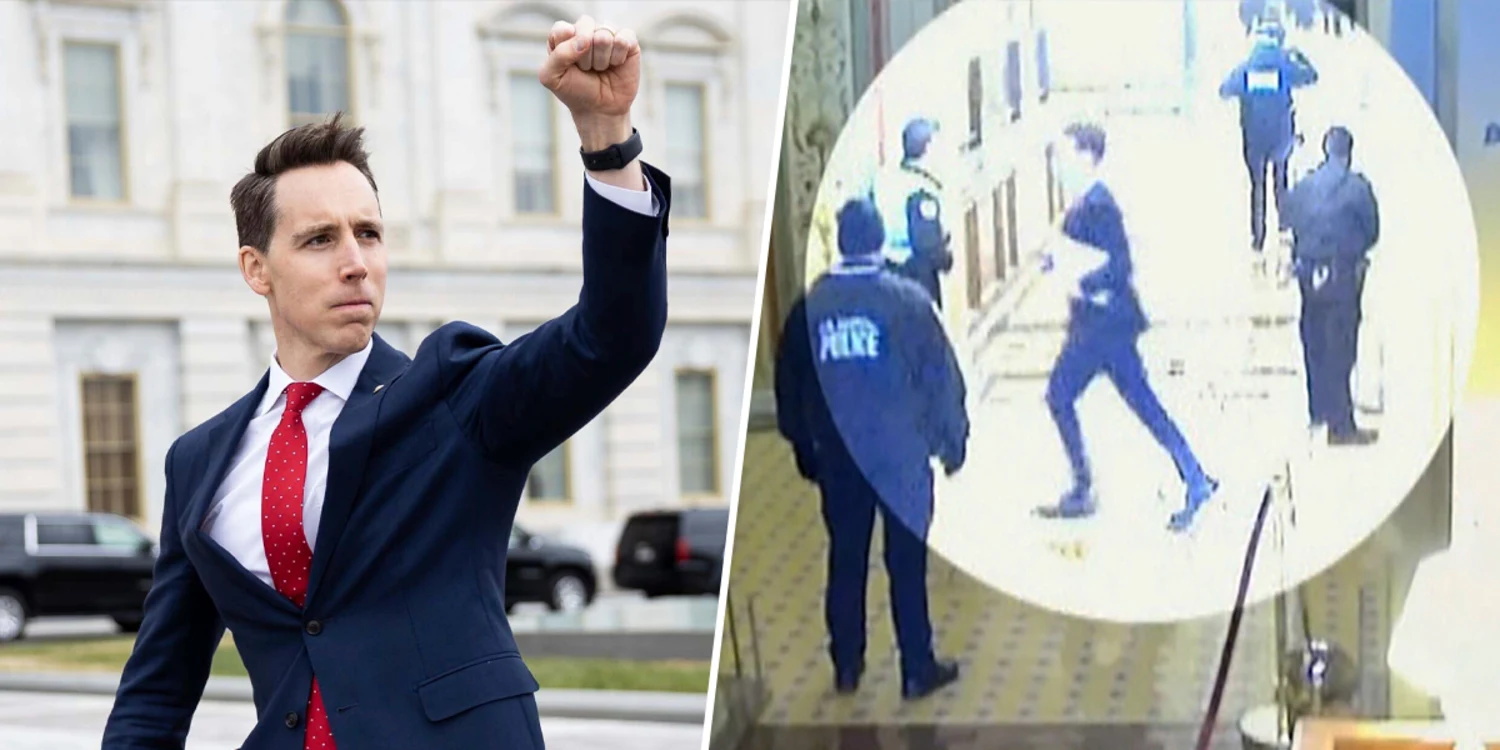 Everyday people should be calling the shots in our country — not giant corporations or the cowards and phonies they bought off in Washington. That's why I'm running for U.S. Senate: To take power back for working families in Missouri and across America.
And make no mistake about it — Missouri is on the frontline of this fight.
While our state has been getting stripped for parts, corrupt politicians like Josh Hawley have been attacking workers with schemes like "Right-to-Work" and fighting to block wage increases for Missouri families — all to enrich multinational corporations and mega-donors who bankroll their campaigns.
They helped Wall Street financiers sell off our farmland to billionaires in China and Brazil — devastating rural communities and contributing to the closure of 90% of Missouri hog producers in a single generation. One of Missouri's oldest and largest employers, Anheuser-Busch, was sold to a Belgian conglomerate — costing Missouri more than a thousand jobs. Missouri-based Monsanto, one of the world's most important agrochemical and biotechnology companies, was sold to Germany — eliminating even more jobs.
And as dozens more headquarters have been taken out of state, politicians in power like Josh Hawley were happy to sit back and watch it happen.
Manufacturing, agriculture, production — they're shipping it all away to foreign oligarchs who don't care about working people in our state. And while Missouri was getting gutted, these same politicians voted time and time again to spend trillions of dollars and thousands of lives on overseas wars that got their Big Oil friends rich.
They even let our adversaries become dominant in renewable energy production — putting the jobs, security, and independence that come with a clean energy future at risk.
Our politicians have spent decades sparking phony culture wars to distract and divide our families. They've become so obsessed with controlling our lives, they made Missouri the first state in the nation to ban abortion — without exceptions for victims of rape or incest.
Our state deserves a Senator who will stand up and fight for it, not run for the exit like Josh Hawley.
I'm running for U.S. Senate to be the warrior for working people that Missouri deserves. To fight for our state. And we aren't fighting the corporate status quo just to make a point. This is a race we can win.
Our values have won at the ballot box with wide margins for referendums that go beyond what's happening nowadays in Washington, or what political elites in Jefferson City are willing to allow. Missouri voters have side-stepped our politicians by voting to increase the minimum wage well above the federal level, expand health care, repeal an anti-worker "Right-to-Work" scheme, legalize weed, and enact more protections against political corruption.
But to defeat Josh Hawley, we need to build a record-breaking, people-powered movement.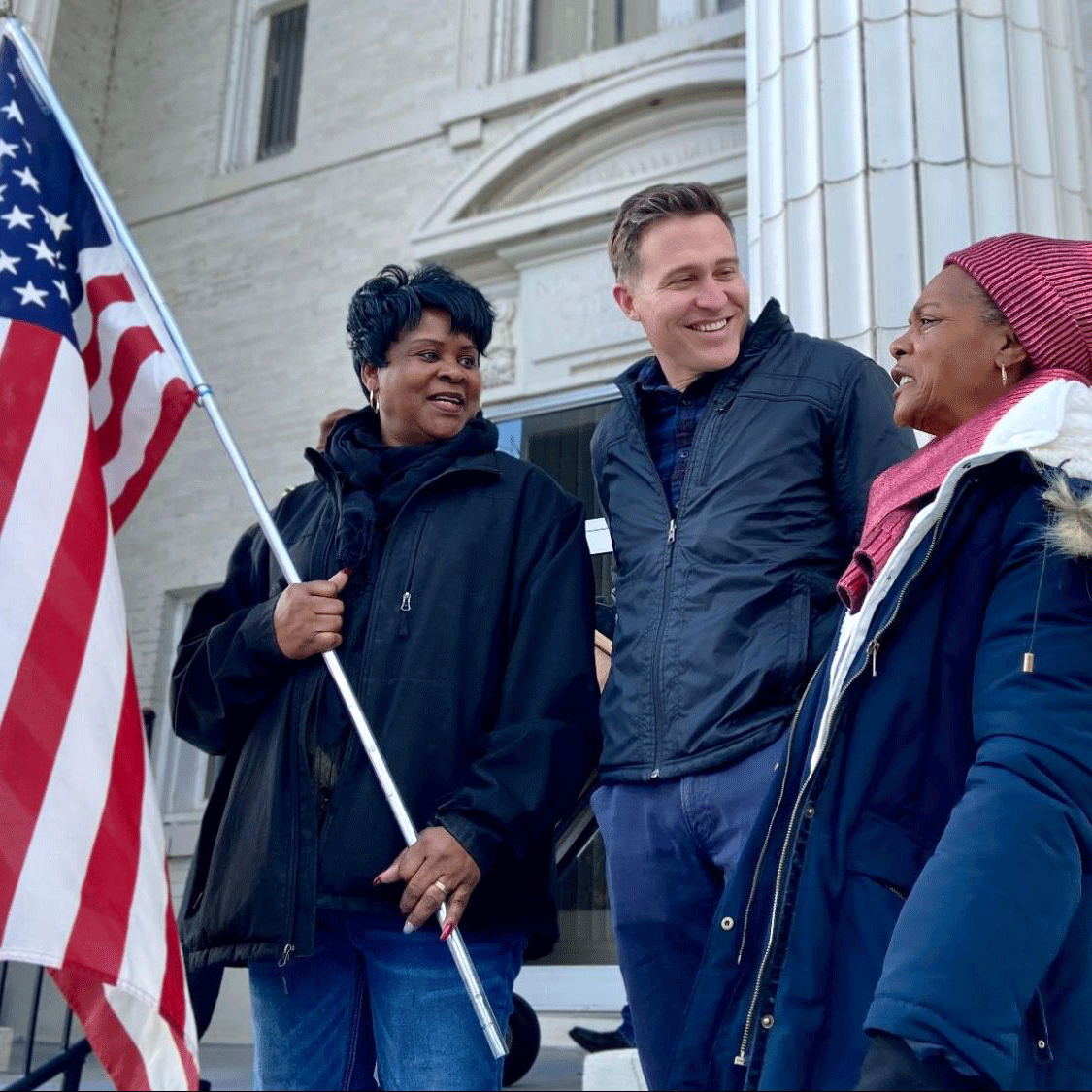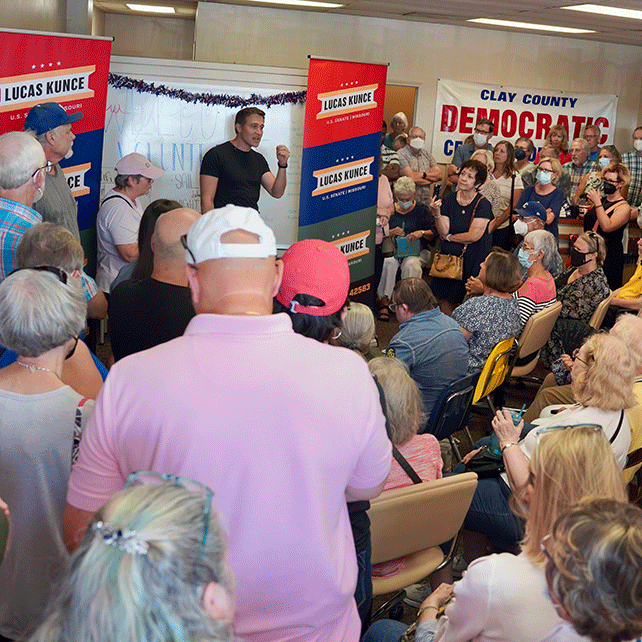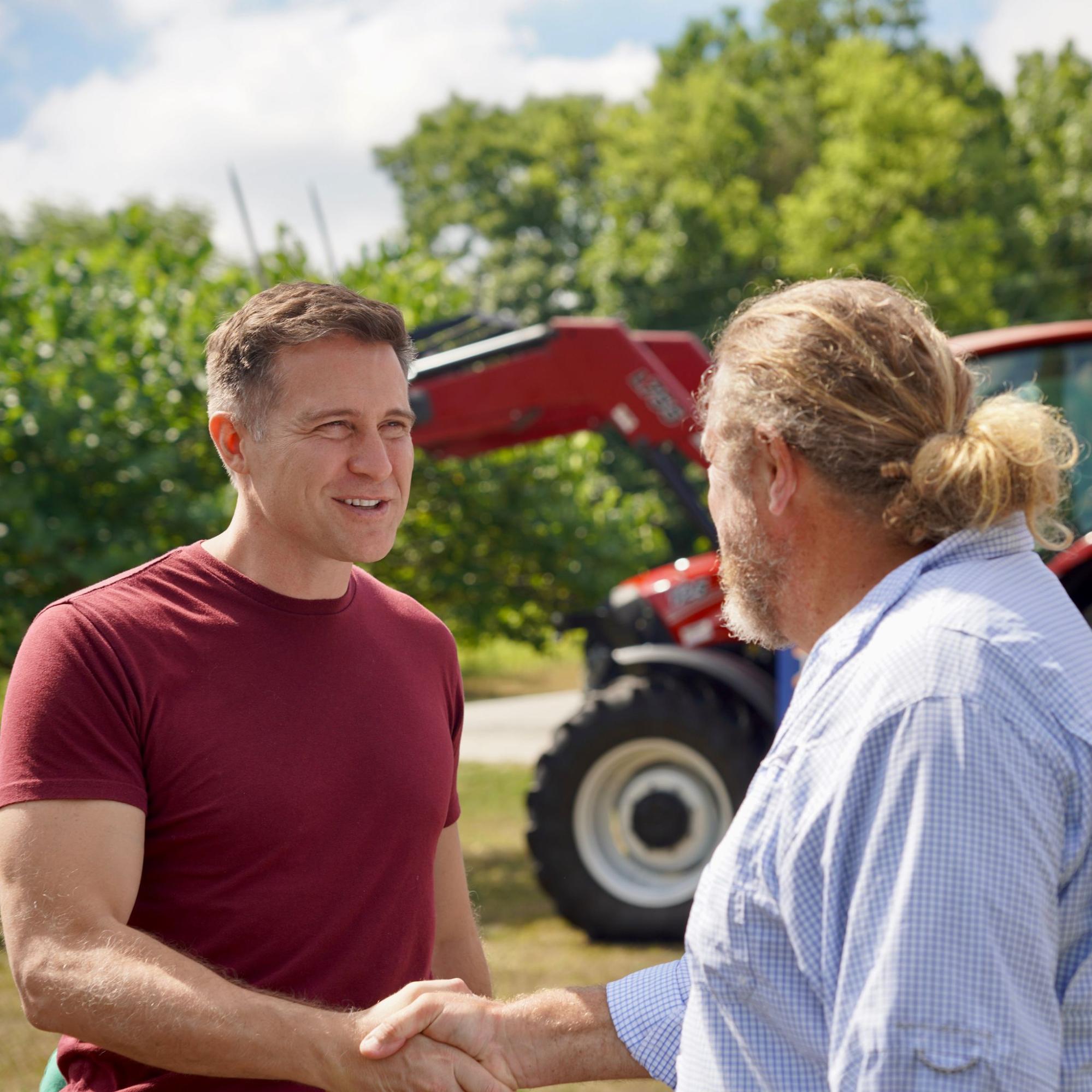 We can stop printing money for Wall Street and start funding our schools enough to get Missouri out of last place for starting teacher pay.
We can abolish corporate PACs and demand a government that safeguards our democracy and holds corrupt politicians accountable.
We can take back Missouri farmland for Missouri farmers and start manufacturing essential drugs right here in America.
We can build an economy that puts American workers and small businesses in charge, not giant corporations and foreign oligarchs — an economy that invests in putting America first in the next generation of energy, semiconductors, and supply chain independence.
We can put an end to pointless, trillion-dollar wars and invest in a Marshall Plan for the Midwest — a historic investment in our workers and communities to rebuild our forgotten towns and cities, and to finally start making stuff in America again.
We can put everyday Missourians back in charge of their own neighborhoods, workplaces, and bodies.
It's time to take our power back.
Let's get moving.
— Lucas Kunce
PS — It's pronounced koonce.