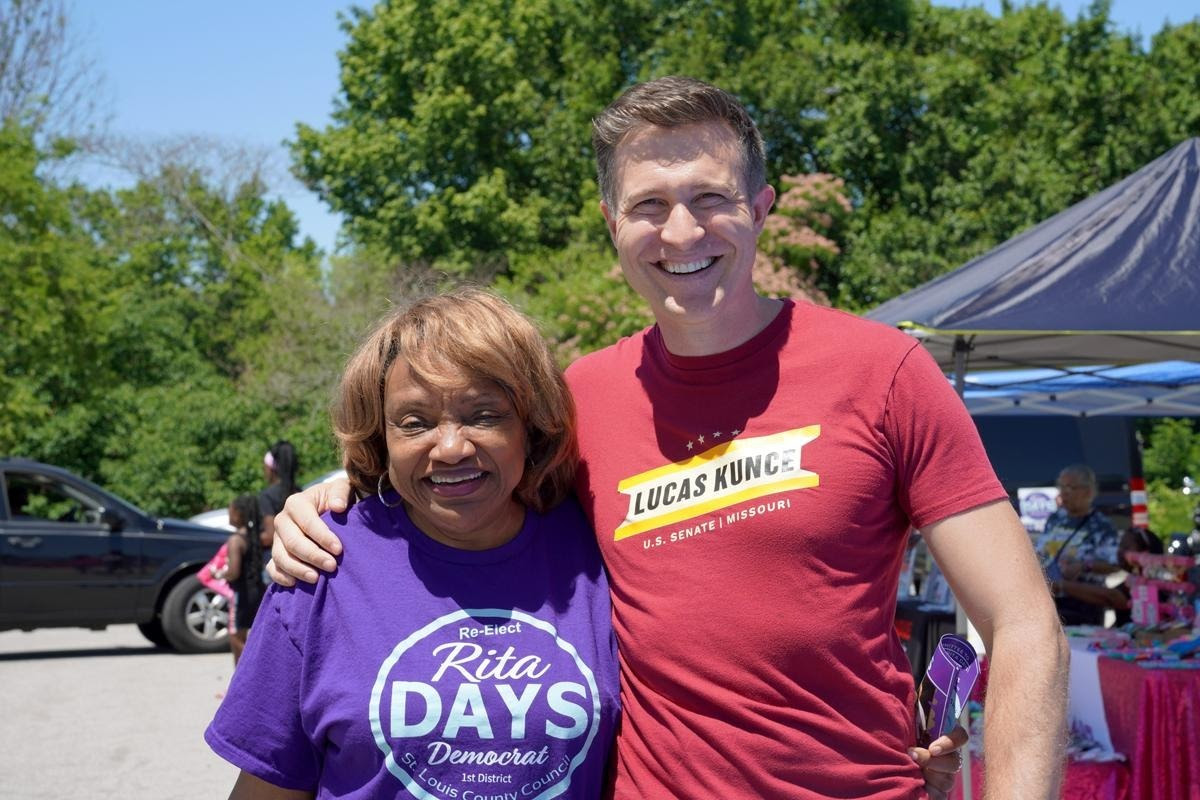 30-year North St. Louis County Leader Rita Heard Days endorsers Lucas Kunce
Back to News
30-year North St. Louis County Leader Rita Heard Days joins Bill Clay Sr, Megan Green, Frank White Jr, the AFL-CIO, and more major Missouri leaders and organizations in backing Lucas Kunce for U.S. Senate | June 15, 2023
St. Louis, MO — Today, St. Louis County Councilwoman and 30-year North St. Louis County Leader Rita Heard Days is endorsing Lucas Kunce.
"In my 30 years of service to North County, I have met many candidates — but I rarely meet someone who shares Lucas Kunce's tenacity, authenticity, and dedication to fighting for my community and others across Missouri," said Councilwoman Rita Heard Days. "Lucas Kunce isn't just the only person who can flip this U.S. Senate seat — he's also someone I know will put Missourians first, just like he is in this campaign. That's why I'm endorsing him and why I'll work hard to help him win."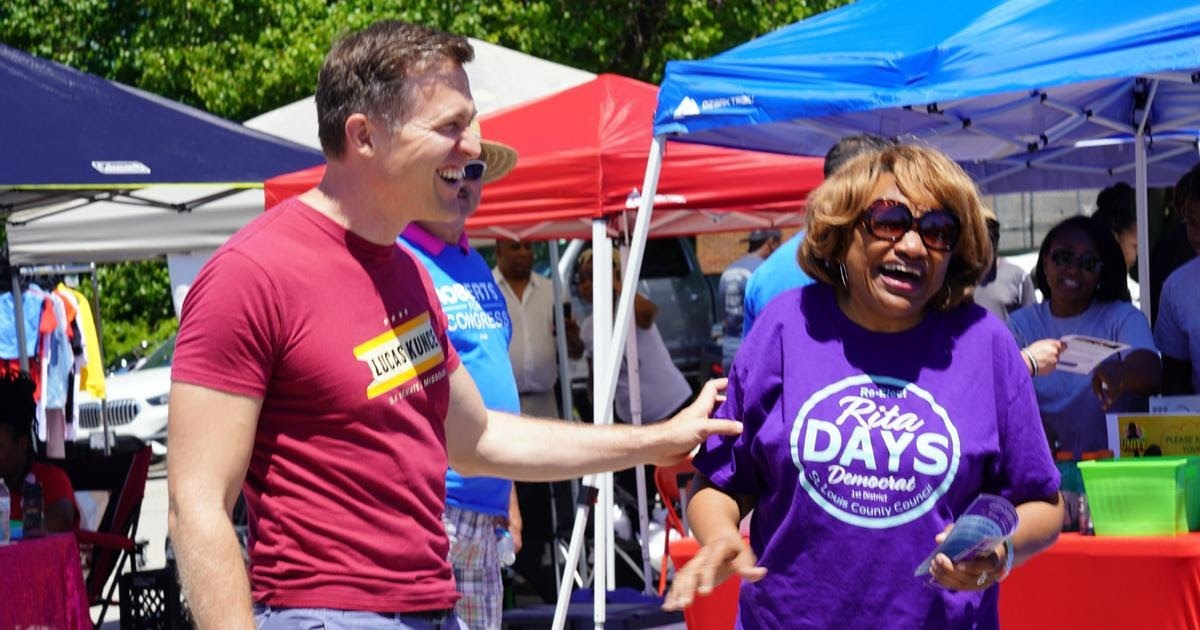 Councilwoman Rita Heard Days joins endorsers from all across Missouri in backing Lucas Kunce for U.S. Senate, including civil rights icon and former Congressman Bill Clay Sr, St. Louis Board of Aldermen President Megan Green, Jackson County Executive and Royals Hall of Famer Frank White Jr, former State Auditor Susan Montee, former Lt. Governor Joe Maxwell, advocate Barbara Eagleton, Florissant Mayor Tim Lowery, Boone County Treasurer Jenna Redel, the Missouri AFL-CIO, the Missouri Fire Fighters, St. Louis Building Trades, and Kansas City Building Trades.
"I'm honored to have the support of a steadfast leader like Councilwoman Rita Heard Days, who has decades of experience fighting for families in North County," said Kunce. "In this U.S. Senate race, we've built a coalition that unites leaders, workers, and everyday people from every corner and community in our state. That's how we're going to defeat Josh Hawley and take this U.S. Senate seat back for real Missourians."
More Kunce endorsements include:
The Missouri AFL-CIO
The Missouri Fire Fighters (Missouri State Council of Fire Fighters, MSCFF)
Bill Clay Sr, Former Congressman and St. Louis Civil Rights Icon
Megan Green, President of the St. Louis Board of Aldermen
Frank White Jr, Jackson County Executive and Royals Hall of Famer
Joe Maxwell, Missouri's 45th Lieutenant Governor
Susan Montee, Missouri's 35th State Auditor
Jenna Redel, Boone County Treasurer
Rita Heard Days, St. Louis County Councilwoman, former State Senator and Representative for North County
Rasheen Aldridge Jr, St. Louis Alderman, former State Representative and Ferguson Commission Appointee
Shameem Clark Hubbard, St. Louis Alderwoman
Chantelle Nickson-Clark, State Representative, HD-67, North St. Louis County
Kimberly-Ann Collins, State Representative, HD-77, St. Louis
Adrian Plank, State Representative, HD-47, Boone County
Michael Johnson, State Representative, HD-23, Kansas City
Tim Lowery, Mayor of Florissant, St. Louis County's largest city
Social Security Works PAC
Pipe Fitters 533
The St. Louis Building and Construction Trades Council
The Greater Kansas City Building and Construction Trades Council
UFCW Local 655, Missouri's largest private-sector local union
IBEW Local 124
Iron Workers Local 10
Insulators Local 63
Roofers Local 2
Insulators Local 1
Roofers Local 20
Sprinkler Fitters Local 268
Bricklayers Local 1
Tilesetters Local 18
Iron Workers Local 396
Barbara Eagleton, wife of the late U.S. Senator Tom Eagleton and influential St. Louis advocate
Katheryn Shields, Kansas City Councilwoman and former Jackson County Executive
Manny Abarca, Jackson County Legislator
Wes Shoemyer, Former State Senator, Northeast Missouri